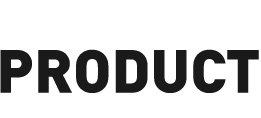 | | | | |
| --- | --- | --- | --- |
| | LITHIUM BATTERY | | |
| | |
| --- | --- |
| | CORDLESS DRILL |
| | |
| --- | --- |
| | CORDLESS WRENCH |
| | |
| --- | --- |
| | OTHERS CORDLESS TOOLS |
| | | | |
| --- | --- | --- | --- |
| | INTERFLOW | | |
| | |
| --- | --- |
| | ELECTRIC DRILL |
| | |
| --- | --- |
| | ANGLE GRINDER |
| | |
| --- | --- |
| | ELECTRIC ROUTER |
| | |
| --- | --- |
| | CIRCULAR SAW |
| | |
| --- | --- |
| | MARBLE CUTTER |
| | |
| --- | --- |
| | WOOD TRIMMER |
| | |
| --- | --- |
| | CUT-OFF MACHINE |
| | |
| --- | --- |
| | JIG SAW / ELECTRIC SAW |
| | |
| --- | --- |
| | ELECTRIC BLOWER |
| | |
| --- | --- |
| | ELECTRIC POLOSHER |
| | |
| --- | --- |
| | MITER SAW |
| | |
| --- | --- |
| | ELECTRIC PLANER |
| | |
| --- | --- |
| | ELECTRIC HAMMER |
| | | | |
| --- | --- | --- | --- |
| | SUIT | | |
What is the difference between an angle grinder and a polishing machine
2021/4/10
The polishing machine, as the name suggests, is a machine and equipment used for polishing operations. It is a kind of angle grinder, which mainly uses the polishing disc and the polishing agent to work together to remove paint pollution, oxide layers and shallow marks. There are many types of polishing machines. According to the power source, they can be divided into pneumatic and electric. According to the speed, they can be divided into three types: high speed, medium speed and low speed. Although the polishing machine is a kind of angle grinder, there are certain differences in the working principle and purpose of the two. Let¡¯s take a look at the knowledge of polishing machines.
Difference 1: Different definitions
Polishers are also called grinders and are often used for mechanical grinding, polishing and waxing. Angle grinder (angle grinder), also known as grinder or disc grinder, is a kind of abrasive tool used for cutting and polishing glass fiber reinforced plastic.
Difference 2: The working principle is different
The working principle of the polishing machine is: the motor drives the sponge or wool polishing disk installed on the polishing machine to rotate at high speed. Due to the joint action of the polishing disk and the polishing agent and friction with the surface to be polished, the paint surface pollution, oxide layer, and shallow surface can be removed. The purpose of the mark. The rotation speed of the polishing disc is generally 1500-3000 r/min, mostly infinitely variable speed, which can be adjusted at any time during construction.
Angle grinders use high-speed rotating sheet grinding wheels, rubber grinding wheels, steel wire wheels, etc. to grind, cut, rust, and polish metal components.
Difference 3: Different uses
Angle grinders are used for many purposes, such as woodworkers, bricklayers, and electric welders. Installing the grinding wheel is a small portable grinding wheel cutting machine, which can cut and polish small metal parts. It is indispensable for metal processing such as stainless steel anti-theft windows and light boxes.
The key to the operation of the polishing machine is to try to get the maximum polishing rate in order to remove the damaged layer generated during polishing as soon as possible. At the same time, the polishing damage layer should not affect the final observed tissue, that is, it will not cause false tissue.
Difference 4: Different categories
According to their functions, polishing machines are classified into dual-function industrial sanding/polishing machines and simple polishing machines. Angle grinders are classified into compact angle grinders and large angle grinders. Compact angle grinder: ultra-light, some with safety rebound switch configuration-to meet the various requirements of novice angle grinder operation; large angle grinder: powerful, suitable for difficult grinding and cutting operations.